Beds are an indispensible part of life and in the world we are living in, there are so many different types of beds that come with different types of designs. Now, some of the most practical beds available in the market are folding beds. If you do not actually own a folding bed yet, you may want to look into purchasing one because they are more useful in the home than you might think. Apart from folding beds, they are also known as roll away, portable, stow away, hideaway, guest spare or even extra beds but no matter what you decide to call them, they are as convenient as they are easy to set up and the fact that they take very little storage space is always a plus.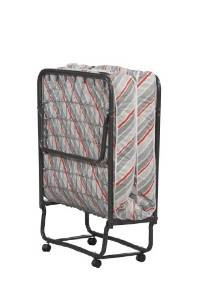 If you happen to live in a small apartment especially in one of those expensive cities, some of the most important things you want to save are money as well as space. For this reason, one of the best investments you can possibly have is a folding bed because you do not necessarily need to use it in a bedroom. Actually, you don't need to have a designated area for a folding bed; you will be able to use it as you wish, wherever you want.
There are alternatives to rollaway beds however, and you can learn about tri folding mattresses in this article.
1. When Guests Arrive.
If you are the kind of person who enjoy having guests over every once in a while then a folding bed will be an asset. As the name suggest folding beds mean that you can easily fold them back after use and store them, which is exactly what you will do once the guest leave. Who said you need to have a guest room in your home in order to entertain your friends with a sleep over or have a member of your family over during weekends, you can easily have them as long as you have a roll away bed.
This will also come in handy when you have unannounced guests, which is a common thing because people like to surprise others. When this happens to you, you probably freak out about the sleeping arrangements and you may wish to refuse them but this is easily solved, just have a folding bed tucked away in your storage area and you will be more than glad to receive them, even for more than one night.
2.Easy To Use.
Folding beds are very easy to fold and use so you do not have to worry about assembling and disassembling. When you wake up in the morning, it will take you just a few minutes to fold and store. You do not need any tools to put it together and you can even ask the kids to fold it for you, it's that easy to do.
3.Affordability.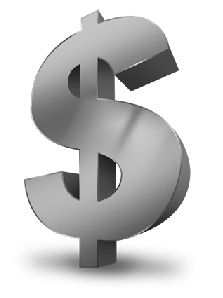 Folding beds come in many different types and you will easily find one you can afford. Actually, they are not that expensive at all if you compare them to the standard beds. If you are seriously considering getting one, the best places to get one is online because you can purchase one at a discounted price. Saving you even more.
4.Space Saving.
Most apartments are cramped and those that are not are too expensive for most people to afford. Now a home that looks cluttered with too much furniture is neither comfortable nor is it appealing so placing an extra traditional bed will be quite inconvenient. If you want to maximize your space and still have some room to breathe, a folding bed will be the perfect solution.
5. Multipurpose.
This gets even more interesting because you can choose to have a double purpose folding bed. You can choose to get the more advanced models that incorporate folding beds into furniture like sofas, chairs and chests and better than that, you get two things for the price of one, how sweet is that?
6. Outings And Camping.
You can bring your folding bed along to a picnic or a short adventure trip because it will be easy to transport and will offer you the comfort you need to have outside of your home. Generally, folding beds are available in different sizes from small to large so you can get a size that fits your regular needs. Camping trips are also a great reason to have a folding bed and if you are going to spend a whole night on the ground,at least you would be comfortable, right? No need to wake up with a stiff neck or sore aching muscles.
7. Sleep Overs.
If you have kids then you know they really like to have sleepovers. Now you might be thinking that it is enough to have a sleeping bag but you can be sure that they will be more comfortable when they sleep on a folding bed.
8. Availability.
You will have a folding bed at your disposal when you need it. Once the need is over, you will fold it back and have your space back the way you like it, doesn't get better than that does it?
9. Comfort.
In today's world, everything has advanced to a better state and folding beds are no exception. These beds might not have been comfortable in the past but they are so much better today and when you get one, you might actually consider trading your standard bed and save even more space.
10.Cost Effective.
Long gone are the days when you had to spend an arm and a leg to afford a folding bed. Due to the increase in competition from manufacturers, you will be able to get a quality folding bed at a very affordable price. Of course, the price will depend on the brand you want as well as the style but if money is the first concern, you will definitely find something that fits your budget.
Conclusion.
Folding beds are a great investment to have and you can be sure that the money will be well worth it so get a folding bed and enjoy convenience very comfortably.