Without the right bed and mattress, getting quality sleep is next to impossible. If you are not comfortable, then how can you enjoy sleeping on the bed? That is why it is extremely essential to choose the right kind of bed for yourself. If your guests are visiting you for a day or two and need accommodation, then you need to provide them with the best bed you can. This will ensure that they are getting proper sleep at night.
There are different types of folding beds available in the market which are great if you have limited or small space. Often people like to keep an extra folding bed at home. You can opt for one between the three most popular –the sofa bed, futon and rollaway bed. There are slight differences between these three beds. Read on to know more:
Comparing Appearances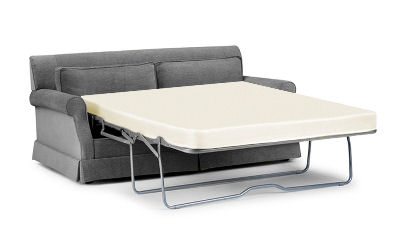 The sofa beds looks like a regular sofa and are designed for more luxury. These beds have a convertible mechanism of which you can use to convert the sofa to a  bed when needed and back to a sofa when not in use. This doesn't occupy much space . At first glance, you cannot even distinguish between a traditional sofa and sofa beds.
Futons  on the other hand, are neither a sofa or a rollaway bed. But you can use a futon frame to give it a look like a sofa. It is just a mattress that can be laid down anywhere on the floor to make a bed. At the same time, you can just fold it in a compact form and place it in your closet. This does not consume any space at all. Many people prefer to buy sleek frames and make sofas with the mattress.
A rollaway is an extra bed and looks like a folded cot which comes with wheels. You can drag it anywhere you want to lay the bed and then open the straps to make a proper bed. This is ideal for guests who come for overnight stays. It is best for them as they can have a good nights sleep and on the other hand you can save a lot of space in your house. Think about a normal bed of the same size occupying that space in your room. You can use that space for something better and more useful.
Space Consumption
When it comes to space consumption, sofa beds occupy more space. Though you can fold the bed inside but the space occupied by sofa is quite a lot. If you already have a sofa at your place then you will not need a sofa bed.
Futons don't need much space. You can place the mattress anywhere and carry it with you wherever you want sleep. So, this can be a bit hardworking for you.
Rollaway beds can be folded and kept in a corner of the room. It does not take much space at all. Even you can pull or drag the bed from one place to another in order to lay it in the position where you want it to be placed. For this you do not have to carry it. Thus it is very easy to use and better than that of futons or sofa beds.
Comfortable And Maintenance
For a proper quality sleep you need to have a cozy bed. The mattress can offer good sleep, no doubt. But it is different from that of mattresses when it comes to sofa bed. It is more of the sofa like feeling though it is soft and comfortable. Cleaning and maintaining your mattress is important as well.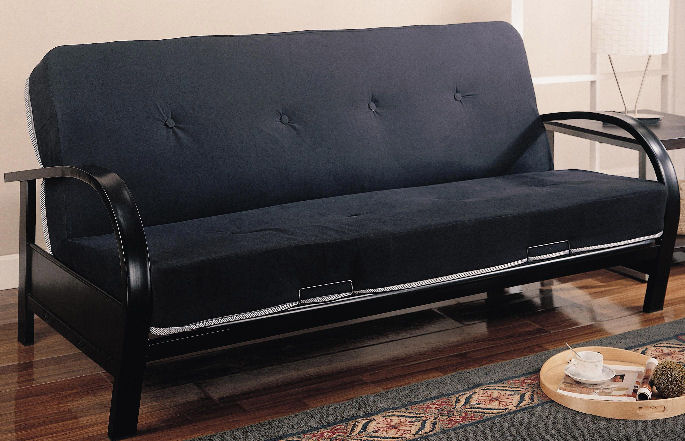 Futons are simple mattresses which can be laid on the floor. It doesn't have any frame for the bed. You can use this for campaigning but when it comes to comfort, you may lack it. The mattress may vary from one futon to another but you need to make sure that you are buying the right mattress.
The rollaway beds are undoubtedly the best option for comfortable sleep. You can get the best twin mattress for yourself and also the light and durable frame of the bed allows you to feel that you are sleeping on a normal bed. You do not have sleep on the floor. Once it is used, you can again fold it up along with the mattress.
Another alternative is a folding mattress that you can check out here.
Affordability
When you are looking for an affordable option, sofa beds are definitely not the one. These are more expensive when compared with futons or rollaway beds. A standard sofa that can add beauty and luxury to your living room as well as can convert to bed can cost you a lot. A decent one can be around $999 to $1599. Though if you are looking for a sofa this can be a great option.
Futons can vary from one to another. It has different options for style. You can also get wooden futon frame or even metal frame for laying down the mattress and sleep. Thus the price may vary between $599 and $899. It depends on different types of materials you choose.
The most affordable one is the rollaway bed. It is super comfortable and can provide you the best and quality sleep at a very less price. It is best for the guests and you get a rollaway bed at price somewhere between $199 and $499.
Final Words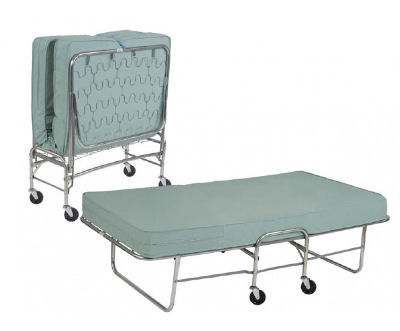 So, if you are looking for a bed for your guests, then the best one is rollaway beds. You can see the above comparisons and evaluate yourself only that how much beneficial it is, and you can read this article on more pros and what else you might want to know about these. Besides being comfortable for a quality sleep, it is also quite affordable. Anyone can buy it easily and also it can be stored easily. You do not have to spare extra space for this. But while choosing a rollaway bed for you make sure you check the quality of the mattress as well the durability of the frame. Another important thing is make sure whether or not the straps are sturdy enough to hold the bed when folded.