Purchasing a new mattress can be a stressful and costly event. You don't want to make any mistakes, after all they can last up to 10 years, and I'm sure you want it to be comfortable for all of those years.
Now if you purchased your current mattress 10 or more years ago you're in for a surprise. The mattress industry has changed a lot over the last several years.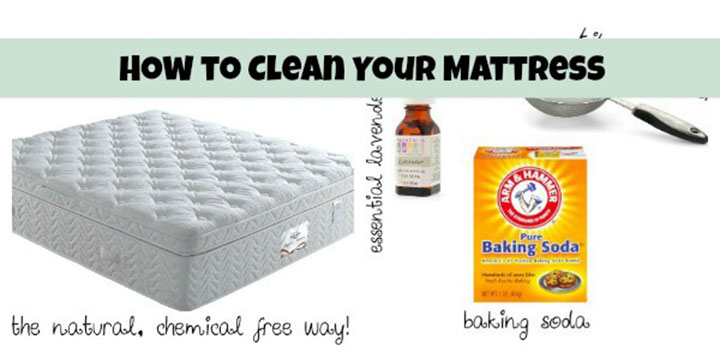 There are a wide variety of different mattresses available on the market today. While the innerspring coil mattress is still widely available there are a few new comers.
The eco friendly latex for instance has made great strides in the last few years. Also the new gel memory foam (the gel is infused into the foam) is certainly worth looking into.
And lets not forget the memory foam mattress, since it's introduction a couple decades or more ago has risen to the top of overall mattress sales as well as consumer satisfaction and is still growing at a steady pace.
But whichever mattress you decide on make sure it's the best quality mattress you can afford. Thus ensuring it give you many years of comfortable, restful nights.
Consider A Protective Cover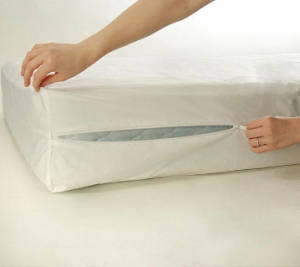 Now you have purchased your new mattress you may want to consider purchasing a protective cover. This is an excellent idea for a couple of reasons, and will save you some money over the long run.
First a protective mattress cover is an easy affordable way to protect your mattress and prolong it's life. Secondly it keep dust mites from your mattress.
You may wonder what a mattress protector is and if it's different than a mattress pad (it is!), if you have never had one before. They usually encase the entire mattress like a pillowcase and close with a zipper, making it easy to remove for cleaning.
There are several different types available, even waterproof ones and ones that repel bed bugs. They can be removed and laundered at the same time as your sheets.
Protectors provide a barrier that prevents dust as well as other allergens (molds, dead skin cells, etc) from collecting in your mattress. This will increase the life of your mattress.
The protector will also make your bed a healthier place to sleep. Especially if you have had a problem with bed bugs – there are special protectors for this problem.
Some mattress protectors come with specialized fabric that help it breath. Thus helping regulate the temperature while you sleep.
They also provide additional comfort and can be purchased in a wide variety of fabric and some even offer added quilting that adds a soft layer in between your mattress and your bedding.
Now you may be wondering what these mattress protectors cost? Well that depends on the size, the type of material and of course the type of protection you need.
All in all they range anywhere from $10 up to $100. But are well worth the price considering it will be covering something worth anywhere from $800 to $2000, or maybe more.
It will protect your investment and even prolong it's life. I believe it is well worth the cost, so do consider this option if you are purchasing a new mattress in the near future.
Rotate Your New Mattress Often

While it is advisable to rotate your new mattress every three months, you can do it more often if you feel the need. For instance, you feel a bit of a sag or can see one with the naked eye.
The main purpose of rotating your mattress it to keep it from wearing in a certain spot. After all no one wishes to sleep on an uneven mattress as this could affect how you sleep.
Rotating your mattress on a regular schedule will keep it new for as long as possible. With the cost of a mattress now-a-days it certainly pays to maintain it's life as long as possible!
Although you should rotate your mattress, did you know certain mattresses can also be flipped over which can help extend it's life for even a longer period of time?
An innerspring mattress for instance can be flipped on a regular basis. This mattress is identical on both top and bottom, so can easily be flipper over as well as rotated to keep it around a while longer.
Unfortunately not all mattresses can be flipped. Take a pillow top for example. This mattress has a puffy pillow like top layer with a regular mattress below. Therefore it cannot be flipped.
While the pillow top prevents flipping, you can still rotate it end to end on a regular basis. If for some reason you notice your pillow top showing wear you just rotate it more often.
The hybrid mattresses are newer to the market, they have the innerspring coil system but have a memory or latex topper. Rotating this type of mattress is essential to it's longevity.
Memory foam mattresses need less flipping and rotating than the traditional type. In fact some companies say they don't need it at all, but if you prefer you can simply do it once or twice a year.
So regardless of your mattress type, rotating it once or twice a year is very beneficial to it's life. Flipping your mattress is also good to extend it's life, unless of course you have a pillow top.
Should I Use A Topper?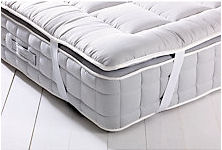 Replacing your current mattress can be a very expensive step you may wish to avoid, if you can. In fact did you know your mattresses can with a little help, last upwards of ten years?
Purchasing a mattress topper can offer the sleeper several benefits. The top benefit being you no longer need to invest in the most expensive mattress available to get a comfy nights sleep.
A mattress topper is an inexpensive way to prolong the life of your current mattress. They also provide an extra bit of comfort and are easier to clean than the mattress itself.
These toppers are available in different materials, styles, sizes and thicknesses. The price range varies depending on the size, style, materials and even the thickness you choose.
The ideal choice of mattress topper is of course a personal preference. You can purchase a topper to make your mattress softer or firmer, depending which you prefer.
Although there are several different toppers available the most popular is of course the memory foam topper. But there are toppers made from wool, down feathers, or a foam material.
Each variety has it's own set of benefits, you may want to choose one that can cover most issues. Thus ensuring a good nights sleep no matter what the problem. Here are some thoughts:
If you suffer from joint and muscle pain on a day to day basis you may want to consider a a firmer sleeping surface as this is proven to help relieve this problem.
If you suffer from insomnia or have a lot of trouble sleeping or staying asleep or if your mattress is just worn then you may benefit from a softer topper.
The memory foam topper is a good choice for most people, and while you may not be able to afford a memory foam mattress, the memory foam topper is the next best thing.
Gel infused memory foam toppers are extremely comfortable and are said to envelope you in comfort. They also provide a high level of support from painful joints and reduces the motion of a partner tossing around.
Some manufactures make memory foam toppers that are hypoallergenic these are often covered in in a cotton cover that is easy to remove for cleaning.
The downside of the memory foam topper is minimal. Though some consumers do say they absorb body heat too easily, but manufactures now produce a breathable version to prevent this problem.
So if you are looking to protect your mattress or it is becoming harder to sleep on due to it's age or may be it's just sagging a little. Then a memory foam topper may be the perfect solution for you.
Can You Steam Clean Your Mattress?
You've been sleeping on your mattress now for a few years, did you ever think of cleaning it? Maybe you did think of it but put it off due to the fact you don't know how.
Well it's a very simple thing to do. Steam clean your mattress!
Yes, I said steam clean.
You can, for a nominal fee, rent a small steam cleaner then just follow the cleaning directions and away you go.
Your mattress will be looking good as new in no time. And for in between the deep cleaning you can keep your mattress fresh and deodorized with a couple of simple tricks.
First you can every month or so remove the sheets and vacuum the mattress. This will help keep dust, dirt, and even dust mites from your mattress.
Then every couple of months simply sprinkle your mattress with baking soda, leave for 30 minutes and then just vacuum it up. This will help keep your mattress fresh and smelling great.
After all a mattress is a major purchase that you don't want to replace on a regular basis. With a little care and maintenance your mattress will last you many years.