When you think about Roll Away Beds, do images of bulky, poorly constructed cots come to mind? With crude metal frames and a poor support system; with a thin, lumpy, uncomfortable mattress that sags in the middle, all of which does not sound like a recipe for a guest to get a good comfortable nights sleep. If this is what you imagine you would be wrong.
Over the years rollaway beds have changed along with the use of superior materials and new construction methods. The rollaway bed now has a new image from its durable, strong, light weight frames and newly engineered mechanical parts, to the use of thick comfortable mattresses, that even come with memory foam or pillow top.
Roll away beds have become a convenient, space saving luxury that offers your guest a restful and enjoyable nights sleep.
Which Materials Used In Construction Are Best?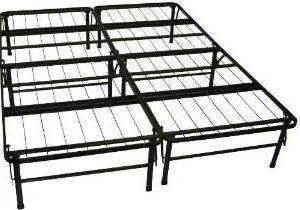 There is a large variety of rollaway beds to choose from. While different companies offer different models of rollaway beds they are basically built the same. Now although the construction is the same, some use better quality materials than others, or better steel for the frame, but all the beds come with the ability to fold away, some more easily than others.
The folding mechanisms of the rollaway bed are the hinges. The hinges are important for several reasons, one being the ability to fold easily. Another is strength. The stronger the hinge the less chance of breakage so the longer it will last. Most have casters which make rolling the bed where you wish to put it a very easy task. Of course most come with an excellent choice of mattresses.
Roll away beds are now far better constructed than years ago, allowing them to be used for many years without needing to be replaced.
Are The Mechanical Parts Well Engineered?
Roll away beds are designed to fold and roll away. The movable parts must be strong and well engineered in order to last many years with little wear. The folding mechanism of the rollaway bed must be strong and made of superior materials so as to avoid breakage. They need to open and close as easily as possible and be durable enough that the bed can be used over and over again.
Many rollaway beds now come with high tension balancing springs that offer excellent support and comfort. The combination of these springs along with the sturdy aluminum frame assures the guest gets a good nights sleep. Another movable part on the rollaway bed is the casters. There are many different types of casters.
If you will be using your rollaway bed on hardwood or tiled floors for example, it would be best if the casters featured a rubberized material so as not to damage your floors. Also the casters should have brakes on at least two of the legs to provide additional stability. The casters are important to the movability of your rollaway bed. Some rollaway beds even have automatic bed legs that open and close, allowing for a faster set up and dis-assembly.
What Are The Frame and Support System  Made Of?
The frames of rollaway beds are also new and improved. Many are made of light weight aluminum tubing. Lots of planning has made this a good choice as it offers strength and sturdiness while still being very light weight; even a child would have no difficulty moving the bed.
The aluminum tubing also offers great support and along with the springs ensures the mattress does not bounce or sag. Most aluminum frames are powder coated in order to protect them from corrosion and rust. All in all the treated light weight aluminum tubing is an excellent choice for rollaway beds.
What Kind Of Durability Can We Expect?
The durability of rollaway beds is amazing. The quality of materials used ensures the rollaway bed will last for many, many years. The ability to withstand wear, pressure or damage makes the rollaway bed the ideal choice for every home. The bed may be stored for long periods of time without worry.
You can bring the unit out at any time and use it as often as you wish, then roll it back to its storage space never having to consider the parts becoming rusty or decayed. Its good to know they are so reliable.
Great! Now Lets Talk About The Mattresses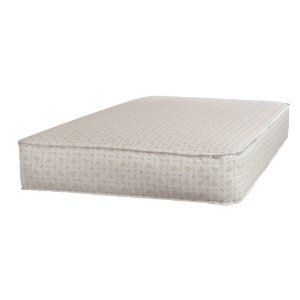 Gone are the days of thin, uncomfortable mattresses. Now the mattresses for rollaway beds are very durable and comfortable. They even come in a variety of thicknesses,some up to 6 inches deep, they also come with a choice of memory foam or pillow top for added softness and comfort.
The mattresses are covered in very durable material to ensure many years of wear. While the mattress comes in many different different thicknesses, they also have many levels of firmness to choose from. The best being not to soft or to firm, thus giving your guest the best and the most comfortable sleep you can offer.
Lets Summarize This Discussion
So now we know the rollaway bed has evolved over the years, becoming an ideal asset to every home. The range of choices for rollaway beds are many, from single size to twin size, there is a rollaway bed to fit your every need, and there are lots of options for you to choose from when buying a folding guest bed.
One would be the frame – make sure its made from strong, light weight good quality materials, this way you will get many years of use.
The hinges are also an important part of the bed, you want to make sure they are strong and durable,they need to open and close easily. The better the hinge the more use you will get,without having to worry about breakage.
The casters also play an important role – they must have the ability to move with ease, also the type of caster should be right for the surface you will be using them on, for example, if you were using the bed on tile or hardwood floors it would be best to buy a rubberized type of casters.
Last but not least the mattress. There are many good quality mattresses for rollaway beds. They are comfortable and affordable, they come with or without memory form or pillow tops. The choice is up to you. But no matter what you decide you can rest assured you guest will have a relaxed and pleasant nights sleep at your home, away from home.